Services

Light Bulb Replacement
Your car's light bulbs are important safety features. Make sure they're in good repair with our help.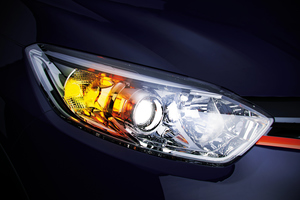 The light bulbs on your car's exterior are more than just an aesthetic addition. Each one has an important safety feature. The headlights give you the ability to see ahead of you when traveling in the dark. Brake lights and turn signals alert other drivers to your intentions to keep all of you safe. In addition, if your exterior lights are burnt out, you could end up getting a ticket for driving unsafely.
Light bulb replacement may seem like an easy fix, but it's far more complex than you might think. Getting to your car's light bulbs is not always easy, and you can damage the casing or wiring if you are not careful. That's why many drivers in our area choose to have their light bulb repairs done by a qualified mechanic.
Our mechanics can quickly access your light bulbs and replace them to protect you on the road. With the right tools and knowledge, this task becomes much easier, and you can hit the road again knowing you have functioning lights.
Our Light Bulb Replacement Services
At our repair shop, when you come for light bulb replacement, we don't just change out the bulbs. We also inspect the exterior lights to ensure they're working properly and are not in need of any repair. We use long-lasting Wagner bulbs, so you get many years of use out of your replacement bulb.
Don't let burnt out headlights or taillights keep you from being safe on the road. If you notice you have a light out, stop in at our service center for a replacement bulb. The appointment is fast and easy, and it gives you peace of mind that your car is safe and visible to other drivers.